We are pleased to announce the details for our 7th annual Passport to the East Bay's Urban Wine Country. This is event is the time when East Bay wineries open their doors to the public for tastings and entertainment for a month long celebration, beginning with a special kick-off weekend May 1st – May 3rd from 12:00 to 5:00 p.m. both days, which will feature wine tasting, food pairings, entertainment, exclusive barrel tastings and general merriment.
For any of the other wineries ticketholders don't get a chance to visit that first weekend, ticketholders will receive one complimentary tasting at each participating winery throughout the entire month of May.
"It's the ultimate 'don't miss' locovore weekend, when our urban winemakers hold open house to welcome visitors to explore and discover the incredible array of high-quality and unique varietals produced right here in urban spots in the East Bay," said Steve Schaffer, winemaker and owner at Urban Legend Cellars and president of the East Bay Vintners Alliance.
This is a chance to meet and chat with the winemakers themselves, and is a rare opportunity to taste and talk with some of these vintners who do not have tasting rooms (or by appointment only tasting visits).
Passport visitors can taste dozens of locally made wines from more than 20 professional East Bay winemakers – including a maker of mead (honey wine) and kosher wine, ranging from single varietals such as Zinfandel, Pinot Noir, Cabernet, and Viognier, to exquisite and unusual blends.
The 21 participating wineries include Aubin Cellars, Campovida, Carica Wines, Chouinard Vineyard & Winery, Covenant Wines, Dashe Cellars, Ehrenberg Cellars, Irish Monkey, Jeff Cohn Cellars, Lusu Cellars, Mead Kitchen, Paradox, R & B Cellars, Rockwall Wine Company, Rosenblum Cellars, Stage Left Cellars, Two Mile Wines, Urban Legend and Urbano Cellars. FOr the May 1- 3 kcikoff weekend the some of these will be hosted at partnering locations (see table below).
Tickets are priced at $60 (a $120 value) and may be purchased online at www.eastbayvintners.com/passport or through the Brown Paper Ticket button below. Wine club members to any of the participating wineries can purchase tickets for$25 (contact your wine club for details). To encourage responsible drinking, designated drivers pay only $10.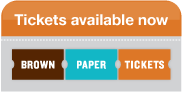 Where a few of your favorite urban wineries will be on the May 1 – 3 kickoff weekend to Passport to the East Bay Urban Wine Country:
> Lusu Cellars; Mead Kitchen; Paradox Wines; Carica Wines @ Urbano Cellars
> Periscope Cellars; R&B Cellars @ Two Mile Wines
> Aubin Cellars @ Dashe Cellars
Addresses for all locations can be found here.